SKIN SOLUTIONS | NO.1 in Specialist Skin Care
Skin Care, Advanced Aesthetics and Training in Huddersfield
A luxury haven of state of the art treatments and products in a personalised and bespoke environment dedicated to making you look and feel your best.
Relaxing Aesthetic SPA Department
Relaxing treatments such as Hydraderminie Lift, Eye Lift, Aromatic Oil Treatment to give you the best results including anti-ageing for the face and body.
Skin Solutions
WHY CHOOSE US
Dedicated Focused Skin Care
Ordering detailed award winning consultation
Trained in the science of skin
Extensive choice of available treatments
Free Skin Assessment
Book Now / Payl8r
Exclusive to Skin Solutions (Reverse, Repair and Maintain skin)
Regulated CIBTAC and CPD Approved Training
BOOK CONSULTATION
"Our passion is our knowledge, our knowledge equals our results."
Book your FREE 3D Skin Scanning Consultation
A 3D look at your skin to detect future ageing
Use our 20 years experience to guide you..
We can offer a bespoke treatment plan to you, where we utilise a combination of our best product knowledge and latest technology designed around your skin. Based on real-time evidence as precisely recorded from your skin report
START NOW
Become a VIP client and maintain skin for life
Get a better understanding of your skin and how you can prevent ageing by 90%
Finance options
Book Now / Payl8r
As a new customer you will receive:
Welcome samples pack
Get top-ups for advanced treatments at great discounts
Ongoing 24/7 support for treatments
Pay later finance option
LEARN MORE
Voted Most Innovative Skin Care Clinic UK
Customer Service Excellence Award
By The Business Excellence Awards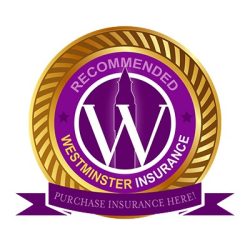 Multi Award Winning Customer Service
Proud winner of the Client Experience Award
2015, 2016, 2017
testimonials
I have been considering treatment for my Roscoe for many years now, and finally decided to go ahead with it at Skin Solutions. Tracey made me feel so welcome and comfortable. She explained everything in great detail and advised the best treatment plan for my skin. I can't wait to start my 6 week treatment.
testimonials
Firstly I'd just like to say how wonderful Tracy has been in explaining and doing my treatment after a traumatizing experience with another salon that had left me scarred. Tracy and her team have started to give me hope that there is light at the end of the tunnel and after only 3 treatments I am already seeing results. I cannot recommend this salon enough.
testimonials
A fantastic experience on attending my first consultation with Tracy. I felt comfortable and felt like it was very tailored to my needs I was unsure about what some of the treatments involved but it was all explained clearly and my concerns were taken on board to find the right treatment for me. Thank you. Would highly recommend Skin Solutions and if you live a bit further away it's definitely worth the journey.
testimonials
Amazing. Feeling and looking great. Tracey thank you. I feel so comfortable and relaxed. I highly recommend Skin Solutions.
testimonials
Been thinking about treating myself for quite a while so booked myself in for a consultation with Tracey. An exceptionally good experience, a warm welcome from Tracey, immediately makes you feel at ease. She has an in-depth knowledge of her products and can give clear informative advice and direction. Looking forward to my first appointment.
testimonials
Absolutely amazing clinic. Tracey is highly professional and very polite and helpful. Always a pleasure to visit for my treatments.
testimonials
Felt very welcome from the begin, had my second treatment and already seeing results can't wait to finish my course!
testimonials
I went for a consultation with Tracey yesterday. Tracey was so professional and gave me lots of options but didn't push me into having a treatment I didn't want. Tracey gave me confidence to go back to Skin Solutions and I can't wait to go back for my treatment. Thank you, Tracey, see you soon!
testimonials
Had my first consultation with Tracey and she was brilliant! Brutally honest - but I did ask for her honest opinion on the condition of my skin so appreciate her total honesty. She was professional and thoughtful throughout. She has a great sense of humour and put me at ease. The new salon is amazing and I can't wait to see it with its finishing touches. I highly recommend this salon!
testimonials
Had the first consultation with Tracey and it was both scary and enlightening. She is honest but not pushy and will not promote something you don't need. I discussed my concerns regarding the treatment I suggested (needle) and she came up with options that would suit me and still give results. I had my first treatment with Olivia who was very pleasant and friendly but more importantly looked after my skin and talked me through what she was doing. Looking forward to the rest of the sessions and already considering what's next.